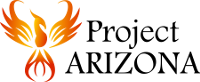 Challenge. Developement. Success. These three words represent the character of Arizona very well. The citizens of this sunny southern state probably don't realise, how lucky they are to live where they live. Being used to all Arizona's advantages  – buoyant labour market, business-friendly environment and pro-growth mentality – it is easy to forget that you indeed live in one of the richest and most prosperous places on Earth.
The participants of our Smart Charity Project are well aware of the perks of living in Arizona – that's why they decided to leave their homes in order to spend 4 months in Phoenix and fulfill their personal American Dream.
During a scrupulous recruitment process we have selected 10 young, ambitious and hard-working people, who will receive a once-in-a-lifetime opportunity to change their lives. They will do it while working full-time in the finest American companies, government administration or NGOs, having face-to-face conversations with Arizona's important fugures and studying at the second largest American University.
Due to the very high quality of applications organizers made a decision to increase the number of candidates from 6 to 10. The video was taken earlier – that's why it wrongly informs about six candidates. We apologize for that inconvenience.
In a process of a thorough selection we have created a list of 10 business and non-governmental partners, who will accept our participant for intensive, full-time internships. Participants will be appointed to their internship providers according to their skills, interests and experience. Our partner organisations will take care that that the interns spread their wings as wide and fast as possible and have no time to be bored. 
Click Here for more information about our internship offer.
Students will take part in the academic seminar at the second largest American University – Arizona State (ASU). Seminar will focus on the political history of the United States and the free market economy. What is crucial, all Project Arizona students will participate in the final exams. After passing the tests they will receive certificates of graduation. What's more –students of Project Arizona will be able to attend – free of charge – all the classes offered by the ASU Center for Political Thought and Leadership in their bachelor's degree studies.
Click Here for more information about our educational offer.
Project Arizona's participants will take part in numerous interesting events  These are conferences, club meetings, and other public events.  We will also organize "Meet AZ" series of informal meetings at our house in Phoenix. This will be talks with Arizona's key figures (businessmen, journalists, politicians, think-tank leaders and even the supreme court judge) surrounded by home-made food and drinks. The partcipants will also engage in charitable activities – we believe that living in community means to understand problems of community and to serve the one's in need.
Click Here for more information about our networking offer.
We have spent much time to carefully analize over 60 Project Arizona applications. Initially we wanted to select 6 candidates, but due to the overwhelming quality of their statements we decided to increase this number to 10. And here they are – the best of the best! They come from the every corner of the Earth – from South America to the Himalayas – and wait to have their lives turned around. We encourage you to read their statements – we are sure that you will find each one of them talented and worth your support. Each candidate has his own, simple support form which you can use to send an amount of your choice to your favourite candidate!